I alluded to these clients here and here, but never actually gave them a proper post! Ashley + Scott were married last July on a gorgeous day in the North Carolina mountains. We were privileged to help with them with their wedding, in addition to being their friends. Ashley and I worked together in interior design for four years, and she couldn't be much sweeter, prettier or have better taste! Her style is evident in the way she curates her furniture and accessories booth – Haven Shop. Of course, Ashley planned a very classic and elegant day, which came to life beautifully.
We started with the Save-the-Dates, featuring one of their engagement photos. Chad created a little logo with their initials and a Greek key border. The wedding venue, Westglow Resort & Spa, incorporates the Greek key motif repeatedly… from their crystal to the stair runner.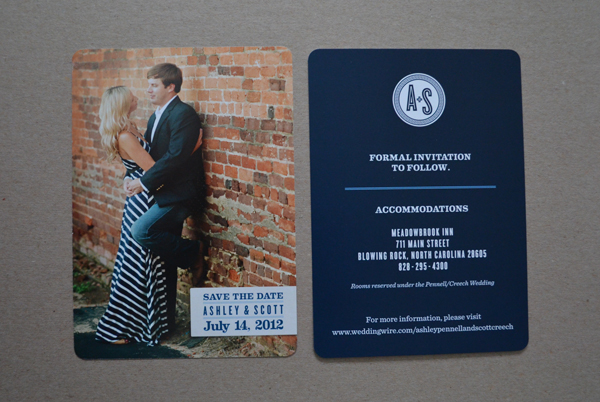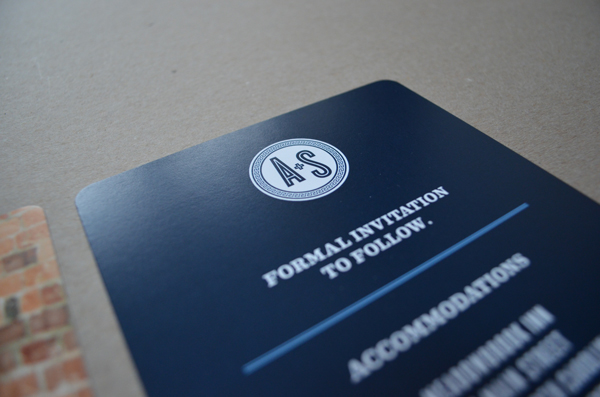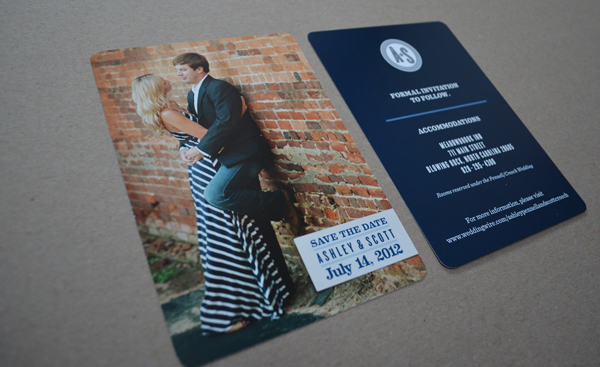 We also created the cupcake toppers for their engagement party.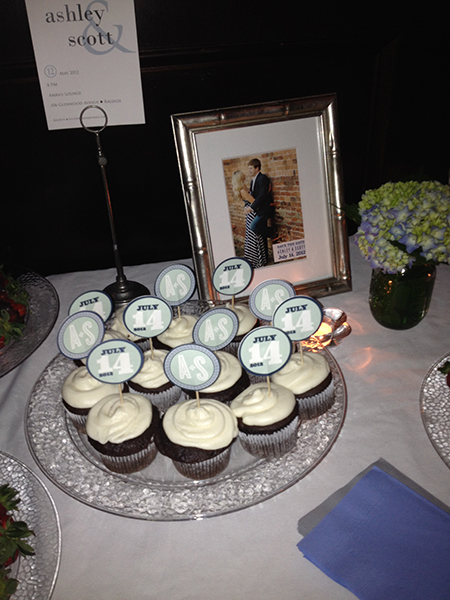 For the big day, Ashley asked us to design several elements. We coordinated the table numbers, place cards, menus + the seating chart to match each other with the Greek key border.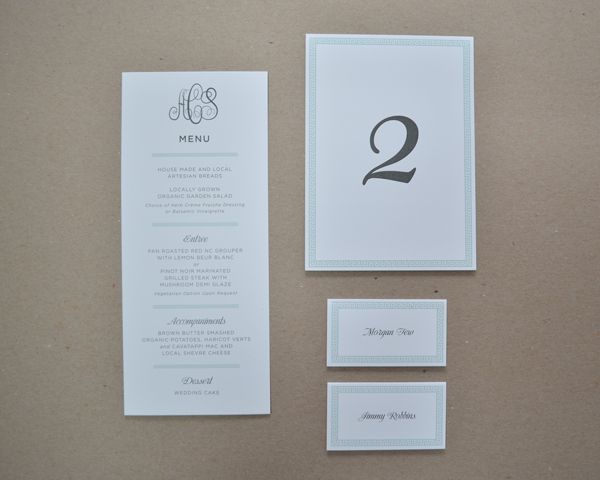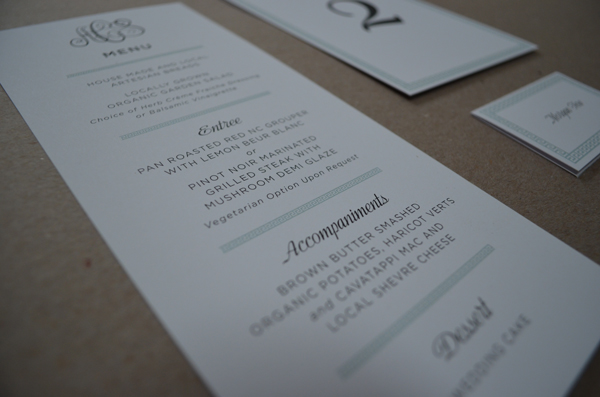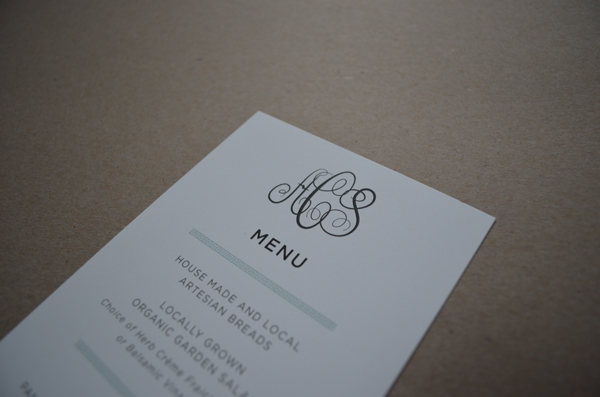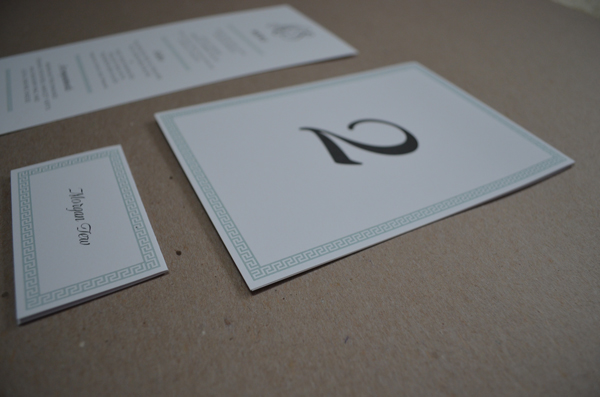 Unfortunately, we only had our iphones and point & shoot camera for the wedding itself. When will we learn to bring the good camera? The seating chart matched the other printed reception pieces.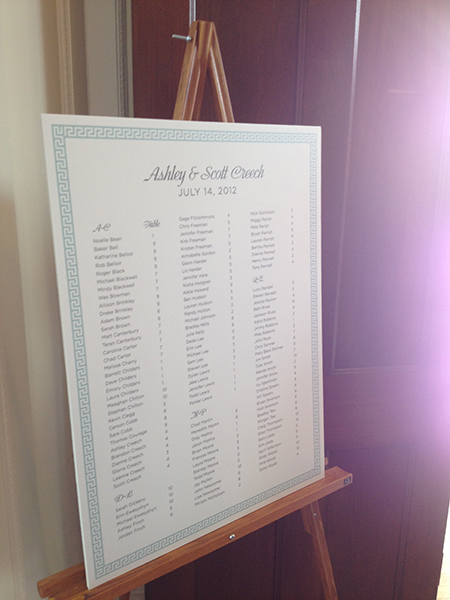 We also created Mr. + Mrs. signs for the newlyweds' chairs.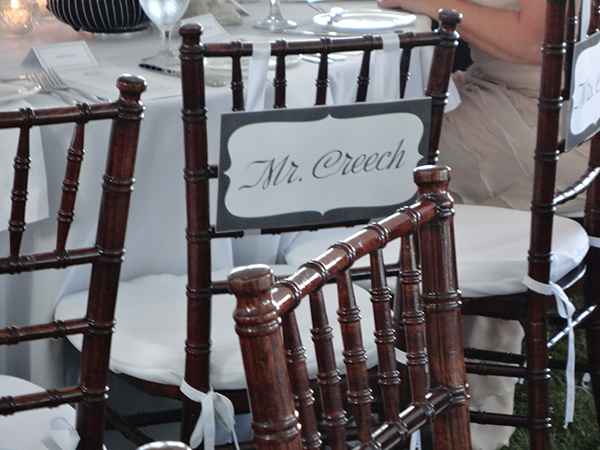 Some other shots from the day… I wasn't kidding about the Greek key: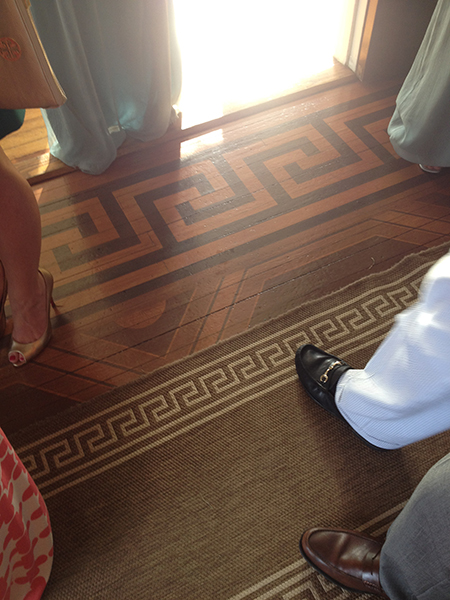 This was the ceremony view…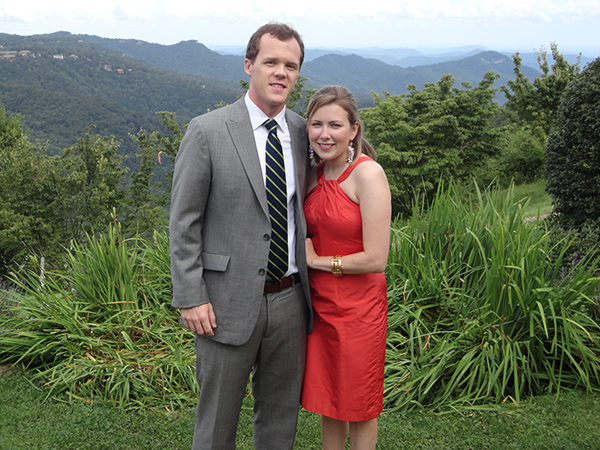 Cocktail hour on the front porch of the resort…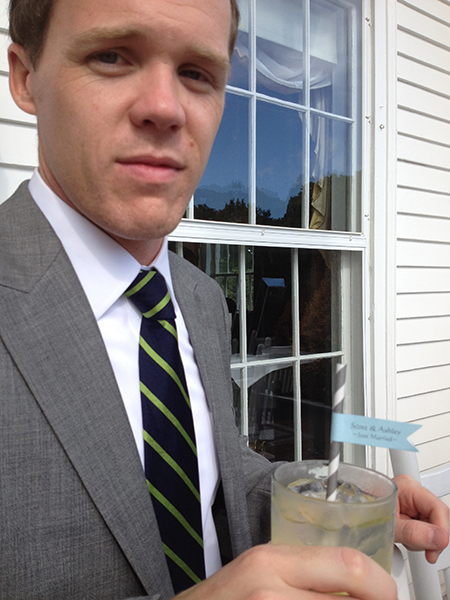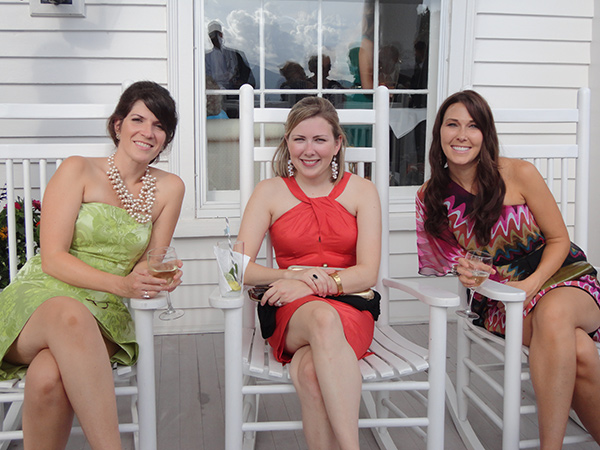 We were honored to be part of the day! It was such a fun weekend with some of my favorite girls.
To see more beautiful, professional images of the day, here is the photographer's blog post. Smitten & Hooked captured all the sweet little details! Thank you Ashley + Scott!!