Yes, another one of those all-over-the-place posts. Until I can actually photograph some of the fun wedding stuff I have to share, here are a few things on my mind. In no particular order…
1. Things are coming along swimmingly at the new house. We did some painting this past weekend and have been setting up the office. It went from bright yellow with natural wood trim to this: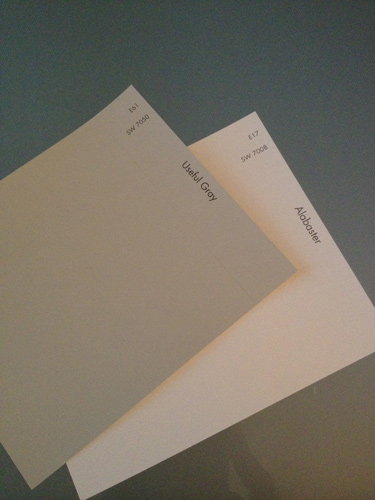 2. Emily Henderson posted a great video up on her blog today about mixing pattern. I don't believe in lots of rules when you're designing/decorating. The designers who use words like NEVER are a little too strict for me. There are always exceptions to the "rule of thumb" (which is the wording I prefer). A lot of people tend to under or overuse pattern. My favorite tip of the video is where she suggests that if you put two patterns beside each other and squint, you should be able to differentiate between the two. Easy enough to remember, but watch the cute video anyway.
3. The Olympics start tomorrow! I love London and I'm so excited for the opening ceremony tomorrow night. Fingers crossed that Paul McCartney is involved!
4. I've found a new favorite show to DVR in the drought that is summer programming: Rehab Addict. Nicole is superwoman! It's amazing just how hands-on she is while saving old houses and restoring them to their former glory. Any time he sees me watching it, Chad says "you should totally do that!"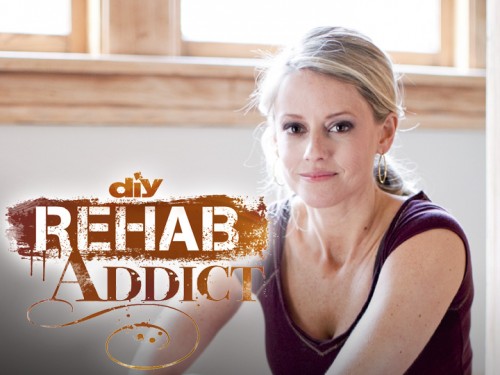 5. I'm enjoying the writings of this blog, which I was led to via this article written by Jenny. The initial draw was definitely the stenciled ikat drop cloth drapery panels, but there's something oddly appealing about reading the blog of a fellow Triangle dweller. Even though there are a million people living in the Raleigh-Durham area, all of a sudden I feel as if I know them personally. The internet is funny like that.

So that's what's going on over here!