For the past two years, I've designed a tablescape for our Alliance's competition at the Southern Ideal Home Show. Here are recaps from 2011 and 2012. I really enjoy the challenge of putting together the table and combining the interiors + events aspects of my business. This year, I decided to make it even more challenging for myself and not spend any money. I normally special-order flowers from my local wholesaler and search for the perfect fabrics + accessories for weeks leading up to the show. Surprisingly, I had (almost) everything I needed right in my own house. After about 10 minutes, I had the beginnings of a Fourth of July celebration.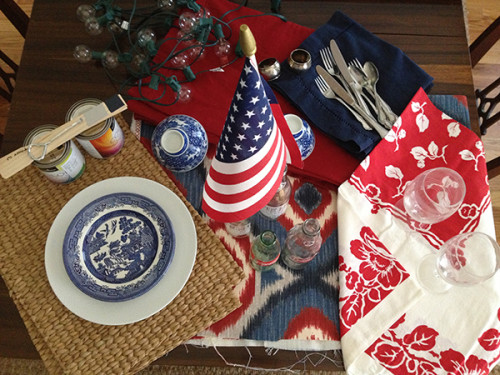 Here are the final results at the show: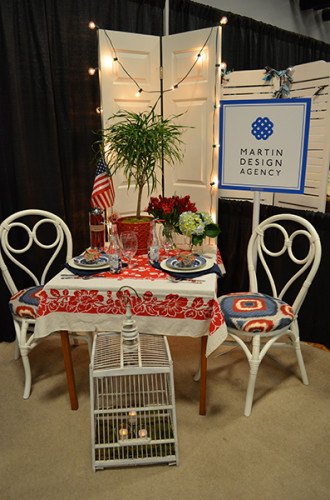 I used a wood game table made by my Grandaddy Beck with my Grandma Beck's tablecloth. I like to think it's not the first time they were used together, but I have no idea. The chairs are a dumpster find from a year ago, which have been in storage waiting for a purpose. Some paint and fabric I already had (plus new foam and batting… eww!) transformed them into cute little accent chairs that we can use when we entertain.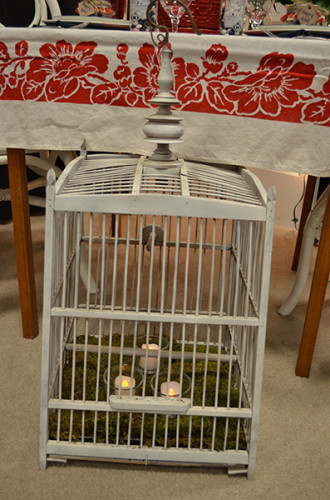 The birdcage was used for our wedding, so I just added some votive holders and sheet moss (also from the wedding).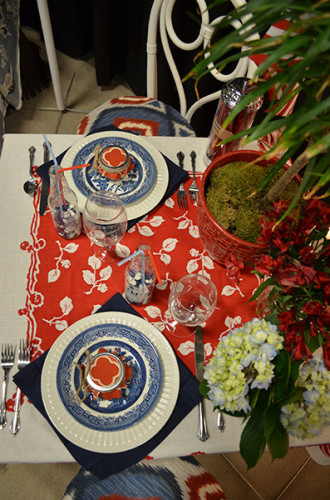 Everything on the table was gathered from our house, which only validates my need to "hoard" random items in case I ever need them! I did buy the flowers (red alstromeria and blue hydrangea) from Trader Joe's for $9 total… and I'm still enjoying them at our house now. Those and the candy (which I'm also now enjoying) were my only purchases for the entire table.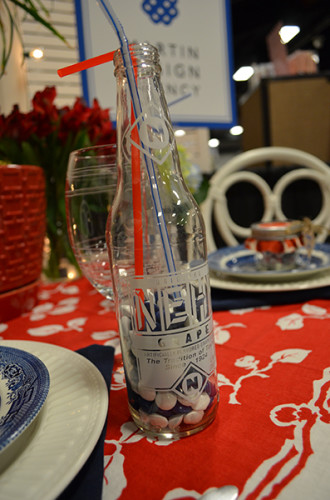 The Nehi grape bottles are a nod to my Grandpa Jones' affection for the soda. I always save cool glass bottles for times just like this, much to Chad's dismay.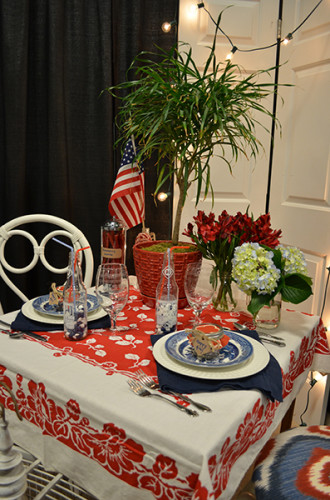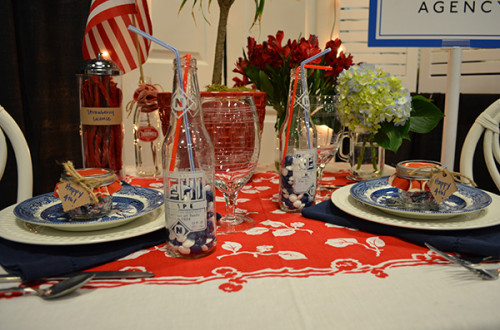 On Saturday afternoon, we had HGTV personalities (and The Bachelorette/ The Bachelor alums) Chris + Peyton Lambton come by to judge the tables. They couldn't have been a sweeter couple and awarded my table "Best in Show!" Living on Cape Cod, they said that the Fourth of July was their favorite holiday… plus I think my Cheerwine bottle caught Chris' attention.
I'm really looking forward to watching the second season of their show, Going Yard, which starts back in a couple of weeks. We actually have a yard now, and I think their combined landscape and interior design backgrounds complement each other well. It certainly looked like it from watching their yard presentation at the home show!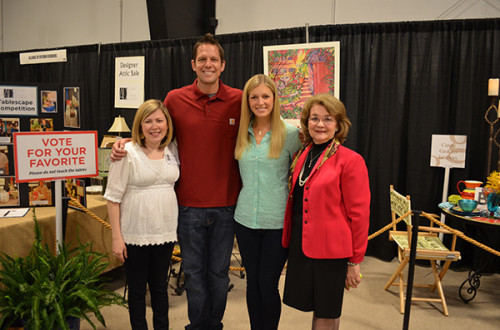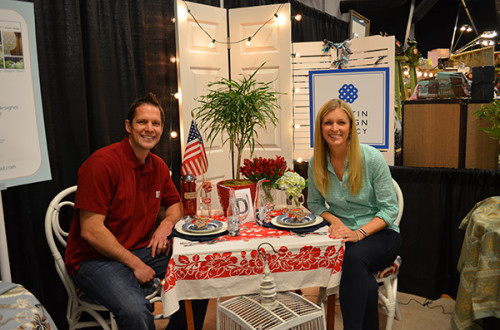 So that's my almost-totally-free Fourth of July picnic in the country!